About
Ramot Zion is a Masorti (Conservative) synagogue located in the French Hill neighborhood of Jerusalem. We have a daily Shacharit minyan, tefillot on Shabbat and chagim, and various social activities. Being very close to Mount Scopus, we host many of the students there at The Hebrew University at various times during the year. We also work with the local Masorti elementary school, Frankel, in different activities.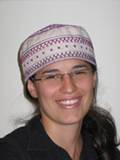 Congregation Ramot Zion was established in the early 1970s when a group of North American Conservative Jews who had made aliya and moved into French Hill decided that they wished to continue the pattern of religious and communal observance that had been a decisive factor in bringing them to Israel.
Individually, each family had its personal struggle to make it here. Together, we struggled to create Ramot Zion, overcoming both a bureaucracy and an Orthodox opposition that didn't understand or appreciate–and even feared–the newcomers and their approach to Judaism.
After 25 years, Ramot Zion has succeeded in creating a community of some 160 member families which contains within it much that is both good and problematic in modern Israel. We still grapple within and among ourselves with questions of religious observance and we continue our efforts to broaden our base among the Israeli public.
First and foremost, we seek to satisfy the religious needs and desires of our members, and to that end provide a full range of services. We work within the guidelines of the Conservative (Masorti) Movement. We believe that our model, combining traditional religious observance with adaptation to modern life, offers Israelis a viable and creative option.
Activities and News
For Shabbat, Holidays, Youth, and life-cycle events.
Social and Educational Activities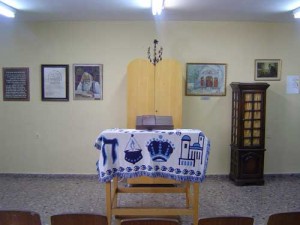 Adult education classes, Shabbatonim, Softball games, Se'uda shlishit, Memorial Lectures, Choir, Friday night get-together for teenagers
Ramot Zion provides a wide range of religious, cultural and social services for its younger generation. Pre-school through first-graders have their own Shabbat services, called "Mo'adon Shabbat Shalom", which is led by our junior or senior high schoolers. Similarly, second grade through Bar/Bat Mitzvah age have a Youth Congregation, know by its acronym, "KEN" (Kehillat Noar). Former Bar- and Bat-Mitzvah celebrants are invited to take an active role in a Shabbat service during the month marking the anniversary of their "simcha" in order to strengthen their ties with the congregation. The Ross Hall is available on Friday evenings to 11th- and 12th-graders who want to meet for social purposes in the spirit of Shabbat.  Ramot Zion also sponsors an active chapter of "No'am", the Masorti youth movement. Activities take place on Tuesday afternoons and are supplemented by outings and Shabbatonim. Many of the No'am youth attend the Ramah/Noam summer camp here in Israel, either as campers or counselors.
Charitable contributions to the Congregation, often given in memory or honor of someone, are used at the discretion of the President and Board, unless earmarked by the donor for a specific project. All donations are acknowledged in the bi-monthly bulletin, and official receipts are sent to all donors. Overseas donations are tax deductible.
Photo Gallery