About
Nahariya, located on Israel's beautiful Mediterranean coast, six miles from Lebanon's border, has one reform synagogue, Kehillat Emet veShalom (Truth and Peace) affiliated with the Israel Movement for Reform and Progressive Judaism. Our congregation has a diverse mix of native Israelis as well as Jewish immigrants from around the world, including North & South America, Europe, and Russia who live in Nahariya and the surrounding Western Galilee region. At Emet veShalom, all join together in a vibrant community, sharing an egalitarian and inclusive approach to Judaism.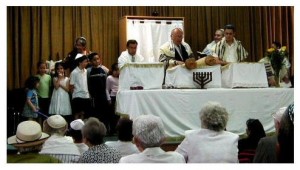 We are a warm and welcoming congregation that offers northern Israelis a place to express Jewish religious and spiritual identity in an open environment. Both women and men, daughters and sons, have the chance to celebrate life cycle events and share in a complete religious life on an equal basis.
Activities and News
Religious Services and Community Programs
Emet veShalom holds Friday evening Kabbalat Shabbat services, as well religious services for bar/bat mitzvahs and all Jewish holidays. Our services are spirited and filled with song and provide an opportunity for the whole family to be involved and feel welcome together. Emet veShalom is a community center offering Bar/Bat Mitzvah training, conversion, and a ariety of Jewish educational and cultural activities in several languages.
Reaching out to the Surrounding Community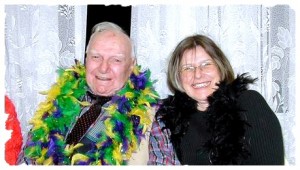 Many in Nahariya and the Western Galilee turn to Emet veShalom to mark lifecycle events, and to attend Shabbat and holiday celebrations and our Jewish cultural and educational programs.
Tikkun Olam ("Repairing the World") and Social Justice Activities
Tikkun Olam is important to us at Emet veShalom. We hold food drives before holidays as well as a Winter Emergency drive to provide needy residents of our city with items necessary for warmth. Our activities and programs provide an outlet for new immigrants, single parent families and others in difficult financial situations. We offer an opportunity for youth to have a Bar/Bat mitzvah who otherwise would not have had a place or the means to celebrate this milestone event. (For a complete list of our Tikkun Olam and Social Justice Activities please write to Sharon Mann rsmann@zahav.net.il
Rabbi Ariella Graetz- Bartuv is working with our congregation on a part time basis and leads services approximately once a month and on various holidays. She is also teaching a bnai mitzvah course.
Other shabbatot and holidays services are led by various members. Our Ritual Committee Chairperson and President work tirelessly to keep our congregation going and flowing from week to week by arranging a monthly schedule of participants. Each week, one person acts as leader of the services (or "coordinator"); one or more act as chazan (cantor), and a third member gives the drasha (discussion of the weekly Torah portion). Still, as Emet VeShalom is a relatively small congregation, it is not easy to fill all these roles and provide the spiritual nourishment that all seek at services. With adequate funding we hope to enable Rabbi Ariella to be with us on a regular basis.
Emet veShalom's Kabbalat Shabbat (Friday evening) and holiday evening prayer services are held in a municipal community center. All other services, Jewish educational and cultural programs and activities are held in a municipal bomb shelter.
Please support Emet VeShalom so that we may continue to bring both new and veteran Israelis together in Northern Israel for the variety of Jewish religious, social and cultural activities from which they gain enjoyment and knowledge in a progressive and egalitarian manner.
 We hope you will visit us when you are in Israel and when you are at home, join us on FACEBOOK_EMET_VE_SHALOM to stay up to date on our events and keep connected! Just search for:
Kehillath Emet ve Shalom, Nahariya
Open Group — Emet.ve.Shalom@groups.facebook.com
Photo Albums