About
Kehilat Yonatan is an independent Reform congregation in Hod Hasharon, an expanding residential town some
15 kms north of Tel Aviv. Established in 2001 as a registered charitable organization, our congregation is named in memory of Yonatan Boyden z"l, who served in an elite parachute regiment and was killed in 1993 while on active service in southern Lebanon.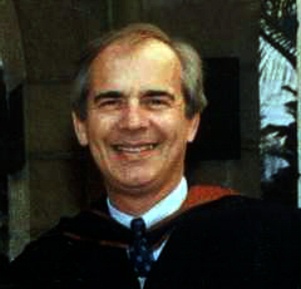 Kehilat Yonatan holds regular Shabbat and festival services in a welcoming, egalitarian family atmosphere and places special emphasis upon the needs of the young. Our congregation sponsors a Social Justice Committee and also organizes educational, cultural and social activities.
Our rabbi, Rabbi Michael Boyden, will be happy to assist and advise you on all matters, including those related to Bar/Bat Mitzvah ceremonies, weddings, funerals, memorial services and programs for conversion to Judaism. Rabbi Michael Boyden is a past President of the Israel Council of Progressive Rabbis and serves as the Director of its national Rabbinic Court. In these capacities, he represented the Reform Movement on the Ne'eman Commission established by the Israeli government to resolve the conversion crisis and subsequently on the Executive set up by the Jewish Agency to establish a Joint Institute to prepare candidates for conversion in co-operation with the Orthodox and Conservative streams. Since 2001, he has served as the spiritual leader of "Kehilat Yonatan" in Hod Hasharon, which he established together with a group of committed Jews in the area.

Activities and News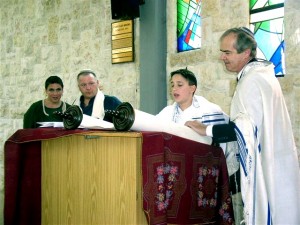 Kehilat Yonatan will be happy to host your Bar/Bat Mitzvah celebration. Our rabbi directs a study program in preparation for this special event in the life of your family. Ceremonies generally take place on Saturday mornings or afternoons, but arrangements can also be made for your celebration to take place on a Monday or Thursday. Please make sure you book your date as early as possible to avoid disappointment.
An increasing number of Israeli couples are turning to us when it comes to planning their weddings. The marriage ceremony conducted by us contains all of the elements of a traditional chuppah, but gives the couple the opportunity to have an egalitarian service and also make their input in terms of its content. Those who choose a Reform rabbi for their wedding will not have to turn to the establishment rabbinate should they not wish to, but will have to arrange for a civil marriage abroad in order to ensure that their marriage is recognized by the State of Israel.
Kehilat Yonatan offers a program towards conversion to Judaism under the aegis of the Israel Council for Progressive Rabbis. This option is available to Israelis citizens and to those who have permanent or long term resident status within Israel.  Although a conversion through the Progressive Movement is not accepted by the orthodox rabbinic authorities, it is recognized by the Ministry of the Interior for the purposes of registration changes in terms of one's national and religious status.
Many families seek an alternative to the services offered by the municipal chevra kaddisha when it comes to funeral arrangements. A number of kibbutzim have cemeteries in which services can be conducted that meet the needs and the personal wishes of the deceased and his/her family.  Please feel free to contact Rabbi Boyden in connection with this and arrangements for Sheloshim and annual memorial services.
Photo Albums