Rabbi Ezra Ende
President, Inbal Cohen


Synagogue Address:


Tali Bayit Vagan Elementary School
12 Volta Ilit Street, Jerusalem
Mailing Address:
22 Horkania St.
Jerusalem 93305
Phone: +972-526477219
rabbieende@gmail.com
Click here to find us on Facebook!
About Kehilat HaDror
Kehilat HaDror formally began some 5 years ago after a small group of local residents seeking an egalitarian prayer community in our own neighborhood of Kiryat HaYovel, Jerusalem had been organizing around High Holiday services for over a decade and decided that they want a more permanent Reform Jewish home in their neighborhood. Since then, our Kehila (community) has blossomed into a vibrant congregation of many families and individuals.
Guided by principles of Ahavat Yisrael (love of Israel) pluralism and social justice, our community advances the values of Reform Judaism in Jerusalem, our holiest city.
ABOUT KIRYAT HAYOVEL
Kiryat HaYovel is a wonderfully diverse neighborhood.  Established in the early '50's to accommodate immigrants from the Arab countries, the social fabric of the neighborhood has evolved into an economically, socially and ethnically mixed neighborhood with immigrants from the Former Soviet Union and Ethiopia, many ultra-Orthodox residents and not a small number of Arab students, doctors and nurses from Hadassah as well as foreign home health care workers from countries like the Philippines, Bangladesh and Nepal.
In recent years a cadre of dedicated young families from diverse affiliations has made Kiryat HaYovel their home. These families, many of whom are members of our Kehila, are committed to advancing an open and pluralistic neighborhood for all its residents.
Rabbi Ezra Ende, Kehilat HaDror: 

"Making a difference in the political and religious culture of Israel requires touching people's lives."
Our community is outside of the more established and traditional Reform Jewish settings of some of Jerusalem's neighborhoods. Therefore we play an important role in exposing progressive Judaism to the larger Jerusalem community which helps us work to ensure that Jerusalem remains a diverse and pluralistic city.
About Our Congregation
Kehilat HaDror offers a wide array of religious and community activities, including:
Religious services: on Friday nights, festivals, and High Holidays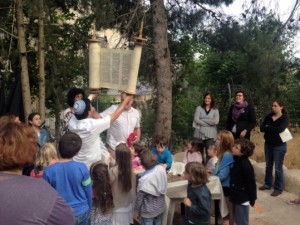 Activities for Children: We are especially committed welcoming children and their families at Kehilat HaDror. We include children in the early part of the service and then provide them with their own space and special activities as the adults enter into prayer.
Community support: Our members provide vital support to the larger community and to one another in times of need or crisis
Community garden: As part of our ethos to contribute to the local community, we actively cultivate an urban community garden which includes naturally sacred space for worship and reflection.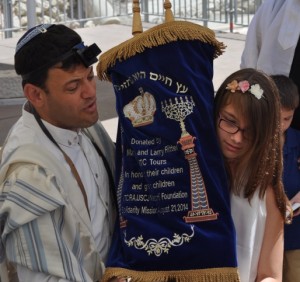 Mother-daughter bat mitzvah workshop: It is shocking, but only 2% of bat-mitzvah age girls in Israel celebrate this event by reading from the Torah. That is why we developed a unique workshop (the only of its kind in Jerusalem) to provide space for girls and their mothers to explore feminism in Judaism and to encourage our coming-of-age-young-women to take part and shape this mitzvah.
Bar/Bat Mitzvah preparation: We provide an interactive group course and individual preparation for bar/bat mitzvah kids in order to help them to develop a unique meaningful and egalitarian experience for them and their families. We work with these young people from both a practical and a spiritual perspective while emphasizing community involvement and social action.
Community Outreach: Our community continues to grow with over 200 local residents attending our high-holiday services. We are encouraged by the growing number of local residents who seek to connect to their Judaism in an open and inviting way.
What our Members Have to Say…
Inbal Cohen – President, Kehilat HaDror:
"Kehilat HaDror helps me instill in my daughters a sense of Jewish pride, experience and knowledge in a humanistic and egalitarian way."

Rachelie Yoffe, Founding Member and Community Garden Facilitator  "…Our congregation's community garden helps us connect to our Zionist roots, and enhances our connections to one another and the land of Israel."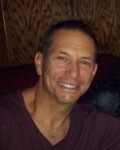 Louis Frankenthaler made Aliyah in 1995; he is a long-time community resident and founding member of Kehilat HaDror: "Kehilat HaDror allows me to express my personal religious values AND promote a future for Jerusalem which is progressive and open to all."
Help us create a home for Reform Judaism in the Heart of Jerusalem by becoming an overseas member of Kehilat HaDror
For more information, contact Rabbi Ezra Ende at: Rabbieende@gmail.com
Kehilat HaDror is a registered Israeli non-profit organization.
We are located on 12 Volta Ilit St., Jerusalem, Israel
Rabbi Ezra Ende – 011-972-526477219
Please partner with us!