In 2008 KBY sponsored a summer outdoor film program in Sderot. We worked with the Youth Department, the Community Center, and the Cinematheque.  We produced the Pizmon Sderot Benefit CD.
We are using the CD to continue to raise funds for movie subscriptions for the kids in Sderot. An annual subscription cost $45. Please sponsor a kid.  The flier below was circulated by the Cinematheque.  KBY enthusiastically supports this effort.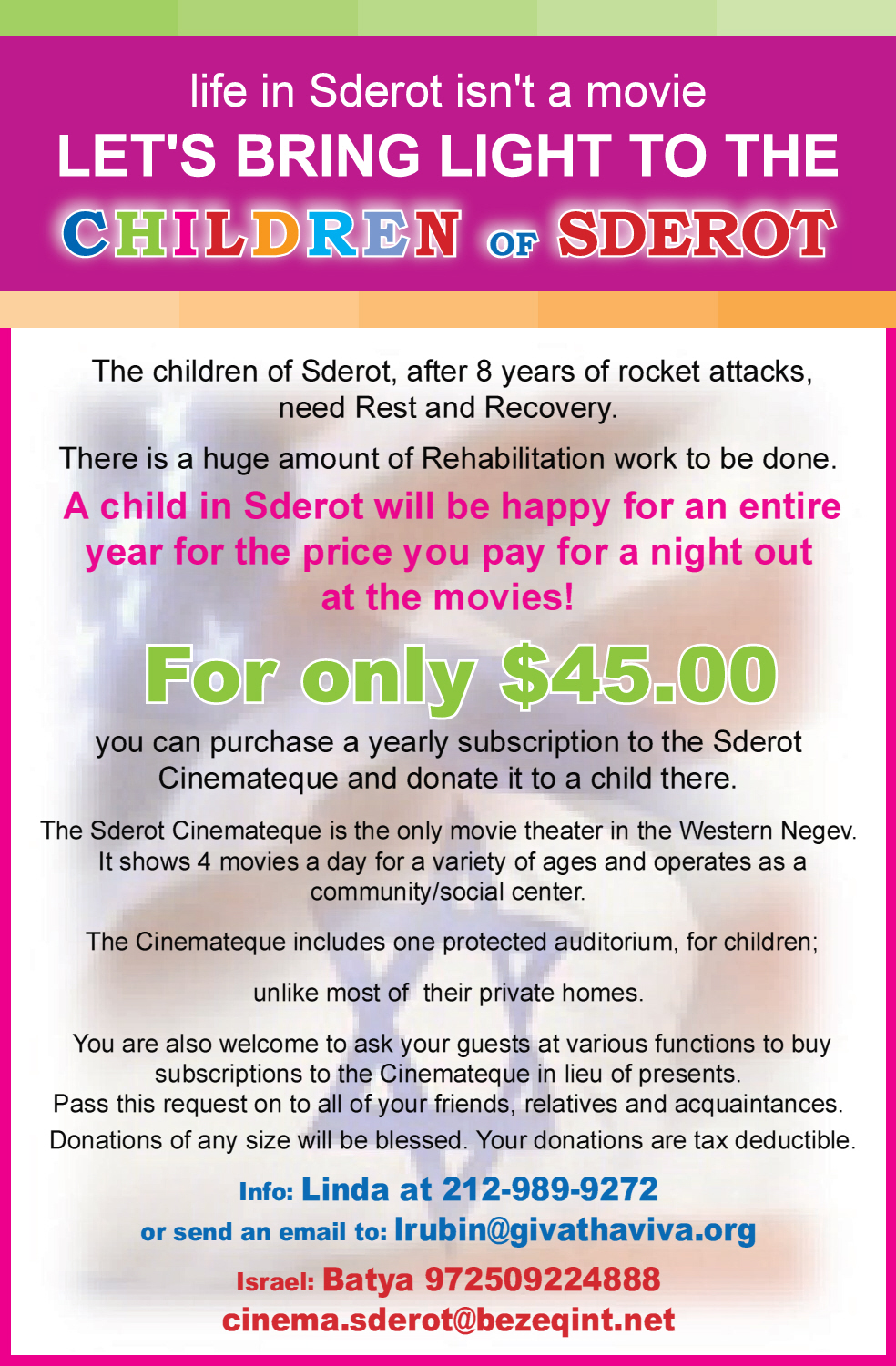 You can make your donations to this effort through KBY.
CONTRIBUTE TO OUR SDEROT PROJECT All contributors of $45 or above will receive the Pizmon
Sderot CD (unless you've already received this CD, in which case you'll receive one of the 3 new KBY CDs.)To sponsor 1 kid — $45
Sponsor 2 kids — $90
Sponsor 5 kids — $225
Sponsor 10 kids — $450