Rabbi Kinneret Shiryon
PO Box 128
Modiin 71700 Israel
Phone: 011-972-8-975-3461
E-mail: yozma@yozma.org.il
http://www.yozma.org.il
About
Kehillat YOZMA is a young and vibrant Reform community in Israel's newest city, Modi'in.  YOZMA offers and appealing option for a family-oriented society that speaks Hebrew and celebrates Jewish holidays and festivals.

YOZMA was established in 1997 under the leadership of Rabbi Kinneret Shiryon, Israel's first female rabbi, and a core of dedicated activists. YOZMA, meaning "initiative" in Hebrew, is also an acronym for Yahadut Zmaneinu, Moreshet Ha'Am – Judaism of our Time, Heritage of our People.
From its inception, YOZMA has provided a broad range of services for its community: religious services, including Shabbat and holiday services and life cycle ceremonies; a formal educational program offering pre-school and elementary school classes; and informal educational activities for adults and children.
By providing a spiritually relevant, values-based community for today's Israelis, YOZMA is responsive to the dynamics of international Reform Judaism and the specific nature of Israeli society.
Activities and News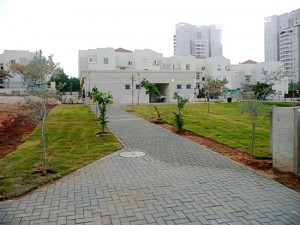 At YOZMA's Shabbat services, the whole family participates and prays together, a unique element for many Israelis raised with only traditional Orthodox separate seating. Services are dynamic and vibrant, filled with prayer and fellowship, music and song. Jewish holidays and festivals and monthly Shabbat dinners are communal celebrations. Lifecycle events and Bar and Bat Mitzvah study are conducted with great vitality. Bar/Bat Mitzvah ceremonies are infused with meaning and relevance, and often, in Bat Mitzvah services, the young woman is the first ever of her gender in her family to publicly read from a Sefer Torah.
Formal Educational Programs
YOZMA's formal educational programs emphasize Jewish religioius values, tolerance, and respect, and an appreciation of Jewish history, traditions, and practice. YOZMA presents an egalitarian and progressive approach to Judaism that has been welcomed by families from a wide range of religious backgrounds.
YOZMA offers a variey of informal activities designed to strengthen our community and provide a springboard for more involvement. We offer after-school classes in carpentry, martial arts, music, art and dance. We have begun a support group for single-parent families as well as a monthly gathering for the "graduates" of YOZMA's pre-school program. All our programs are imbued with a spirit of open and pluralistic Judaism, and each is integrally and overtly linked to Jewish values from a unique perspective.
Photo Album