About
Eshel Avraham is the only Masorti (Conservative) Congregation in Be'er-Sheva, the fourth largest city in Israel. It was founded in September 1976. The Community has a Synagogue and a Community Educational Center. At present more than 200 families belong to the Congregation. Another 200 families (parents of children who attend our Pre-school Day-care center) are connected with the Educational Center. It should be noted that there is no community center (MaTNaS) in the vicinity of Eshel Avraham.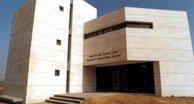 Most of the families are secular, but are interested in a Jewish – Zionist education. The approach is pluralistic and egalitarian with an emphasis on experience of blessings and chants. Boys and girls participate equally in all Jewish rituals. The parents are encouraged to participate in these Judaic-educational activities as well.
In recent years Eshel Avraham Educational Center has become the focus for communal, religious, educational and cultural life. It serves the needs of a diversified population: singles, families, young people, senior citizens, new immigrants from the former Soviet Union and Latin America and native Israelis…
The basic aims of our current activities and projects are to provide a suitable environment for communal activities, to initiate educational, cultural and social activities, to emphasize and strengthen values of Jewish tradition and culture which serve as a common denominator of all Jews, regardless of their religious or political affiliation, cultural or ethnic origin.
Activities and News
Services are held every Shabbat (evening and morning) and on all festivals of the Hebrew calendar. There are also life-cycle ceremonies. All of these are egalitarian.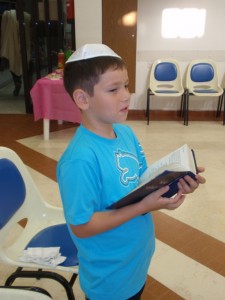 Eshel Avraham provides classes in Hebrew and in Judaic Studies for Bar/Bat Mitzvah children, a youth group, and adults, as well as social and cultural events for the general public.
Members of our Congregation initiate and take part in voluntary activities to contribute to and help the needy both in the Congregation and in the general public. We organize Kabbalot Shabbat in old age homes, visit absorption centers and provide help to the under privileged of all kinds (for instance: donations of food, house utensils, furniture, etc.) in addition to moral and spiritual aid to ease the process of immigrant absorption.
The center includes 7 early childhood classes, up to school age and including all pre-school ages. These serve 200 families and run a full day program from 7:30 a.m. until 4 p.m. Sunday-Thursday, and until noon on Fridays.
Through our educational and cultural activities in the realm of Jewish identity we have opened a window into the world of Jewish tradition for many, as well as to humanist and patriotic values. We would like to expand our current programming to bring the general knowledge of Jewish tradition and Jewish identity to the general population of the city, including new immigrants, to further traditional and universal-humanistic values in Israeli society, such as: human dignity, tolerance, love of the land, honesty, acts of charity and loving -kindness, to professionally train volunteers so that they will initiate and run classes, workshops and lectures for adults, youth and the kindergarten children and their parents in Jewish culture and identity, and to help with immigration absorption and the integration of new immigrants – religiously, socially and culturally.
Photo Albums