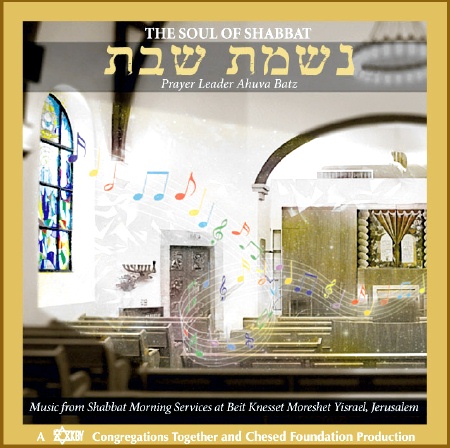 While producing "Nishmat Shabbat", KBY recorded the complete Shabbat morning liturgy. The takes the didn't make the final CD production are available below.
The preliminary production included a studio recording of the entire Shabbat morning service. We then re-recorded those sections we anticipated would make the final CD.
Below are the complete recordings; they are offered for instructional purposes. You are welcome to listen to any of the tracks, further to download any tracks that are not on the CD (click on the MP3 link to download.)
The project is a joint effort by KBY, Beit Knesset Moreshet Yisrael and Ahuva Batz. Please forward any suggestions about how to share and better use these tracks to KBY using the contact page. We hope you find these tracks helpful and if they are, please consider a donation to any progressive congregation in Israel.
Nishmat Shabbat (The Soul of Shabbat) Learning Tracks

Page References are from Siddur Sim Shalom (For Shabbat and Festivals),
6th printing, 2001, Copyright 1998 by The Rabbinical Assembly.
With sincere appreciation to the Chesed Foundation for significant funding of this project.
"The word Ado-nai is not sung on this album, a substitute is used."